LOS AMIGOS TULUM
Developing a real estate project that pays homage to mysticism, wealth and the vastness of enchanting settings that have captivated locals and others, could not have as its axis a more honest alliance than that of Los Amigos: Marc Levy and Nico Wilmes, who from In 2012, they began to give shape to this project that began with Casa Los Amigos and that from then on would not stop growing in balance with the organic environment of Tulum.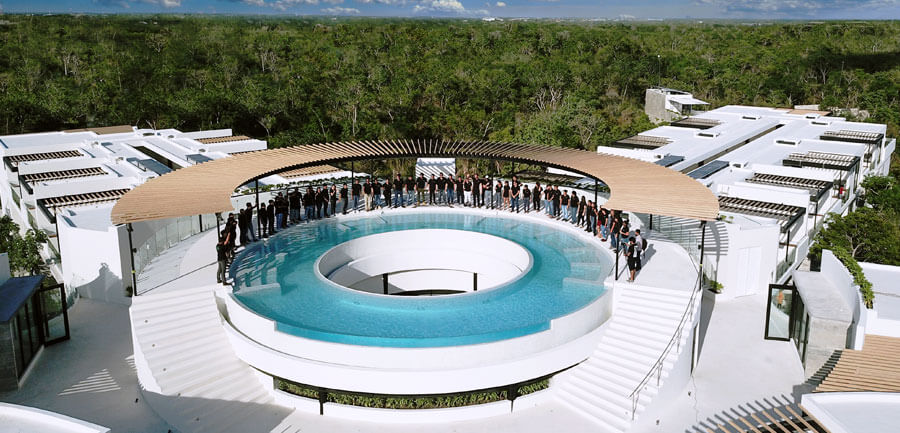 The care of the design, the use of materials, the practicality, but above all the warmth of the collaborators, are an invitation to rest, calm and well-being in the four seasons of the year.
As stated by Martha Chan, in charge of the housekeeping department and one of the first development collaborators:
"Our mission is that each of the guests who visit us feel happy." And that well-being is derived from the sum of the efforts of a human and solid team, which offers the best of its abilities to generously serve guests and provide solutions to each of their needs.
Speaking of great merits, it should be said that part of the celebration of these 10 years of Los Amigos is the research, implementation and development of sustainable technologies that allow achieving a balance between tourism and the preservation of the natural environment of Tulum, destandardizing common practices. in which there is no responsibility with the fascinating biodiversity that exists in the Riviera Maya.
This search work is clearly detonated with increasingly refined actions, such as autonomous passenger drones, electric vehicle charging stations, wind turbines, wastewater treatment, as well as raising awareness among personnel.
These first 10 years have seen the birth of the most inspiring stories and have been part of the most emotional celebrations. They have seen the quality of life grow and improve for all the friends who are part of this constantly growing community.
The way to honor the trust and commitment of Los Amigos Tulum is constant improvement, the improvement of processes and passion for service with a socially responsible and sustainable perspective.